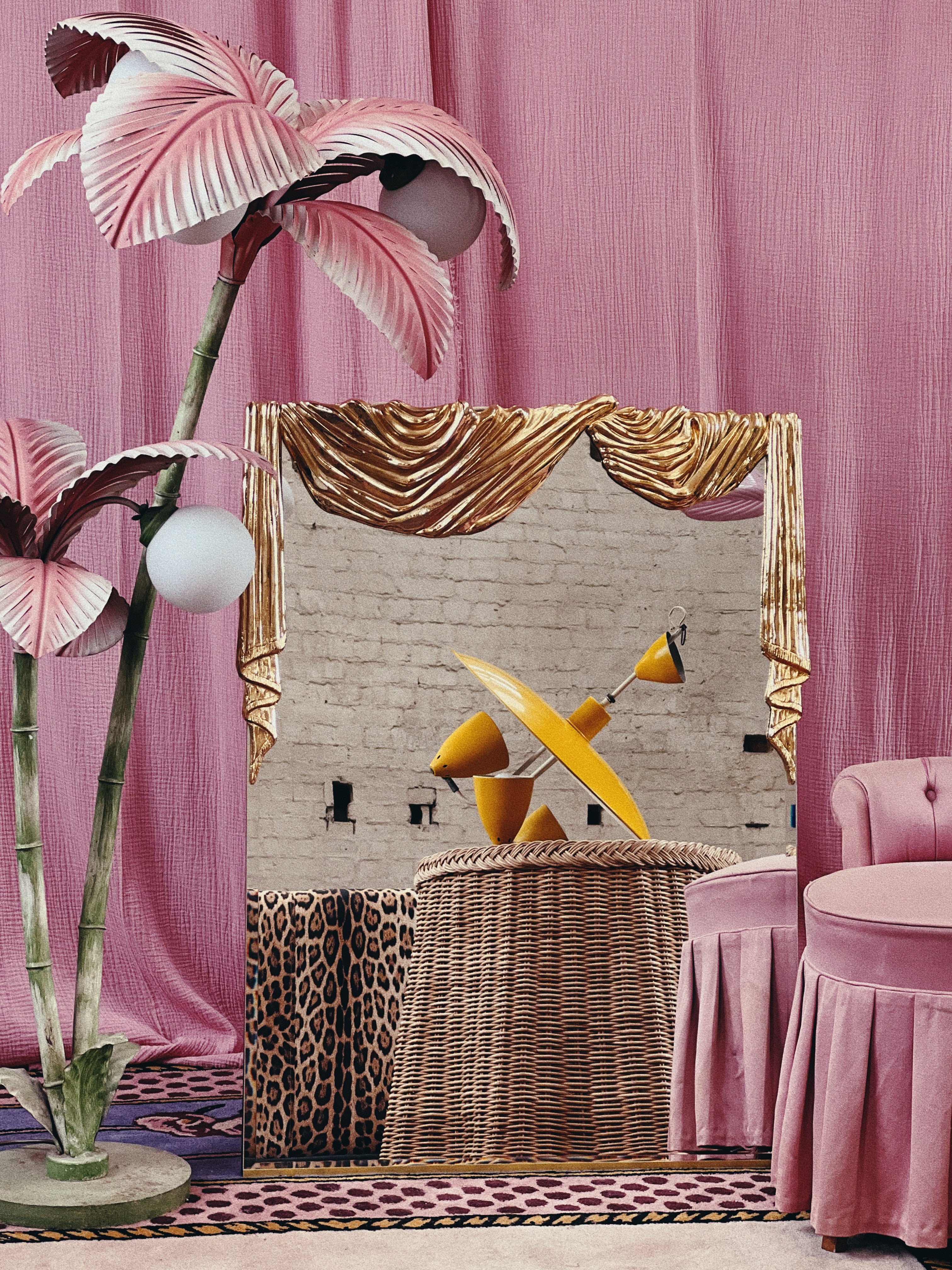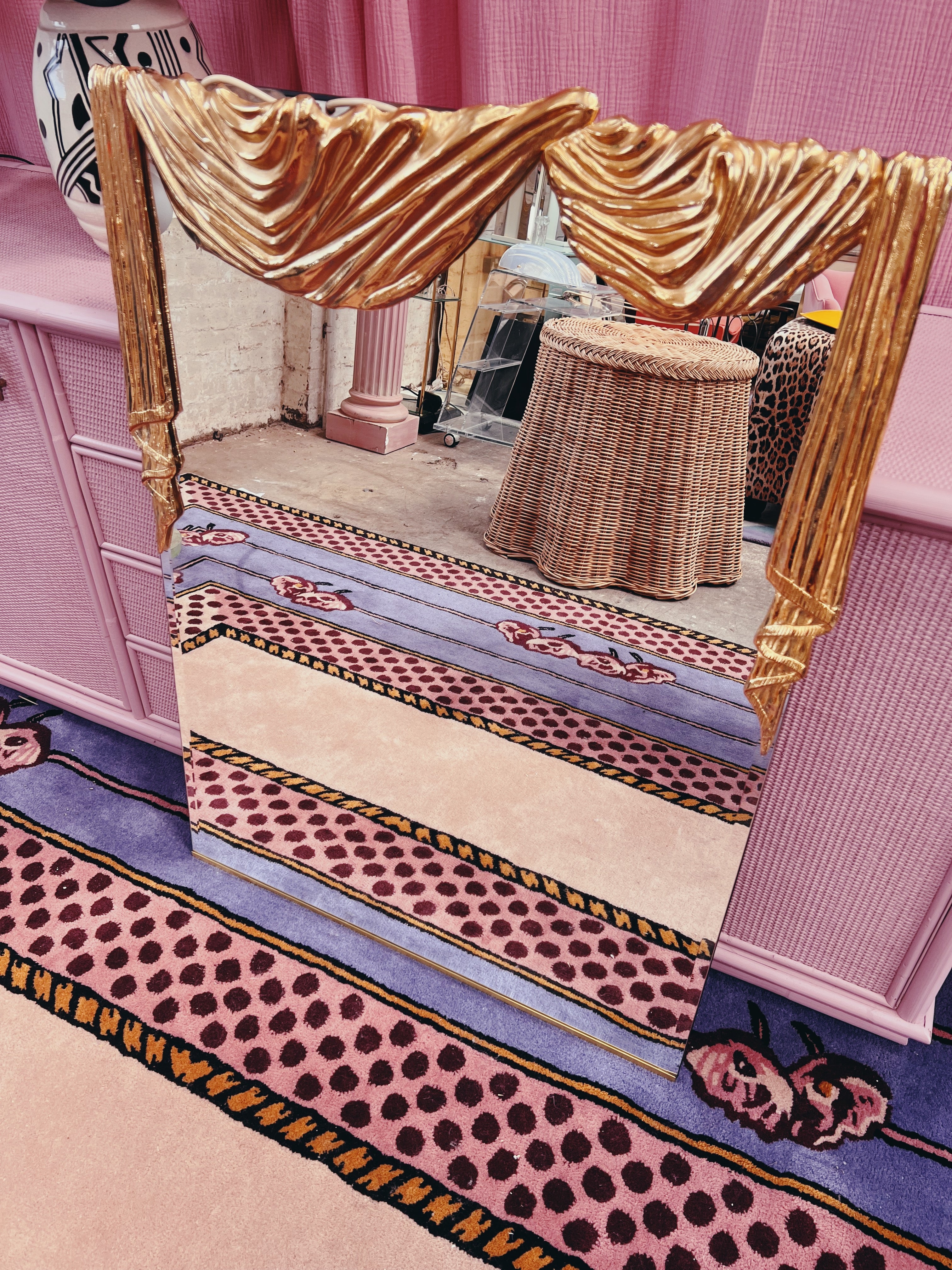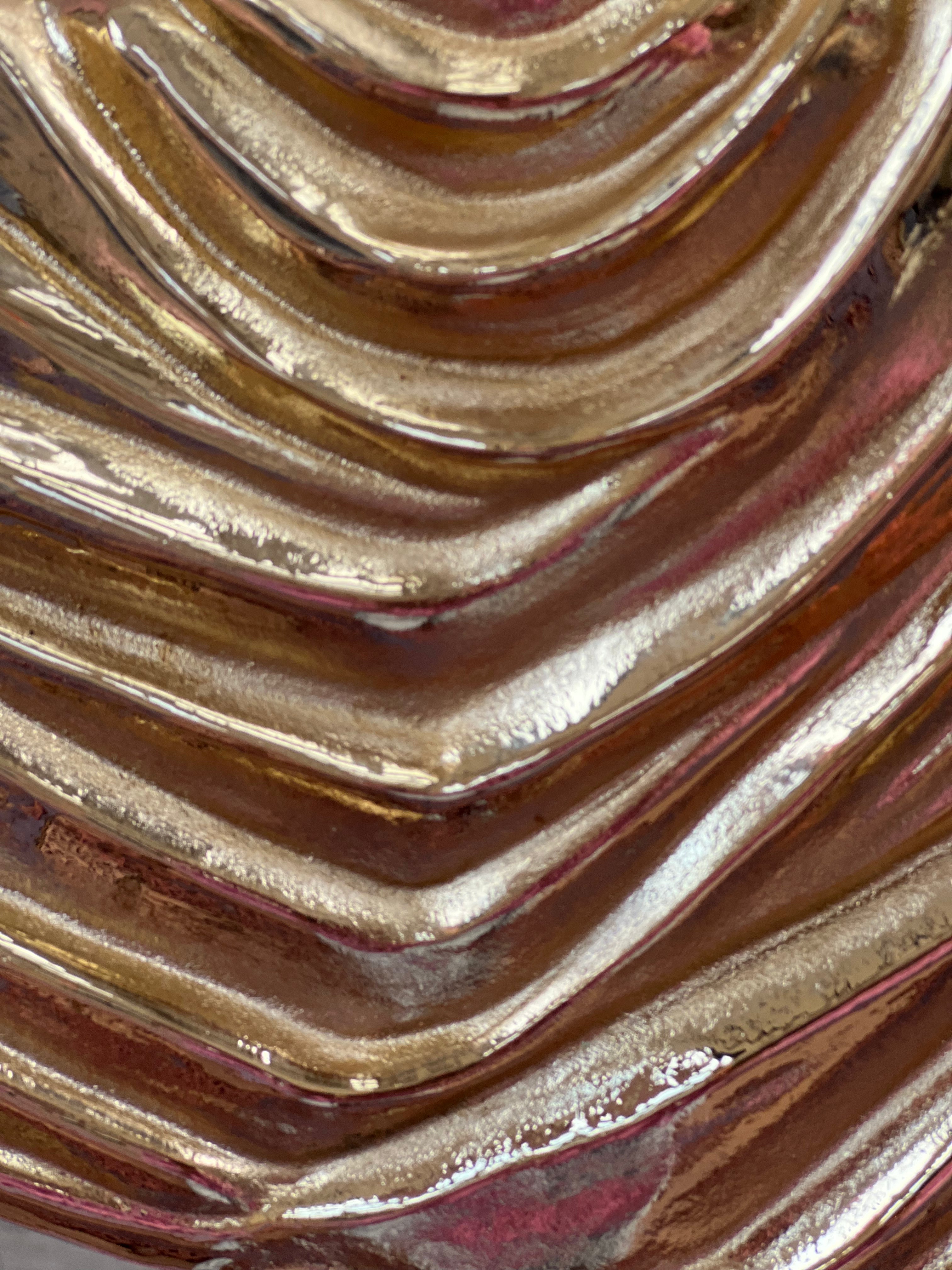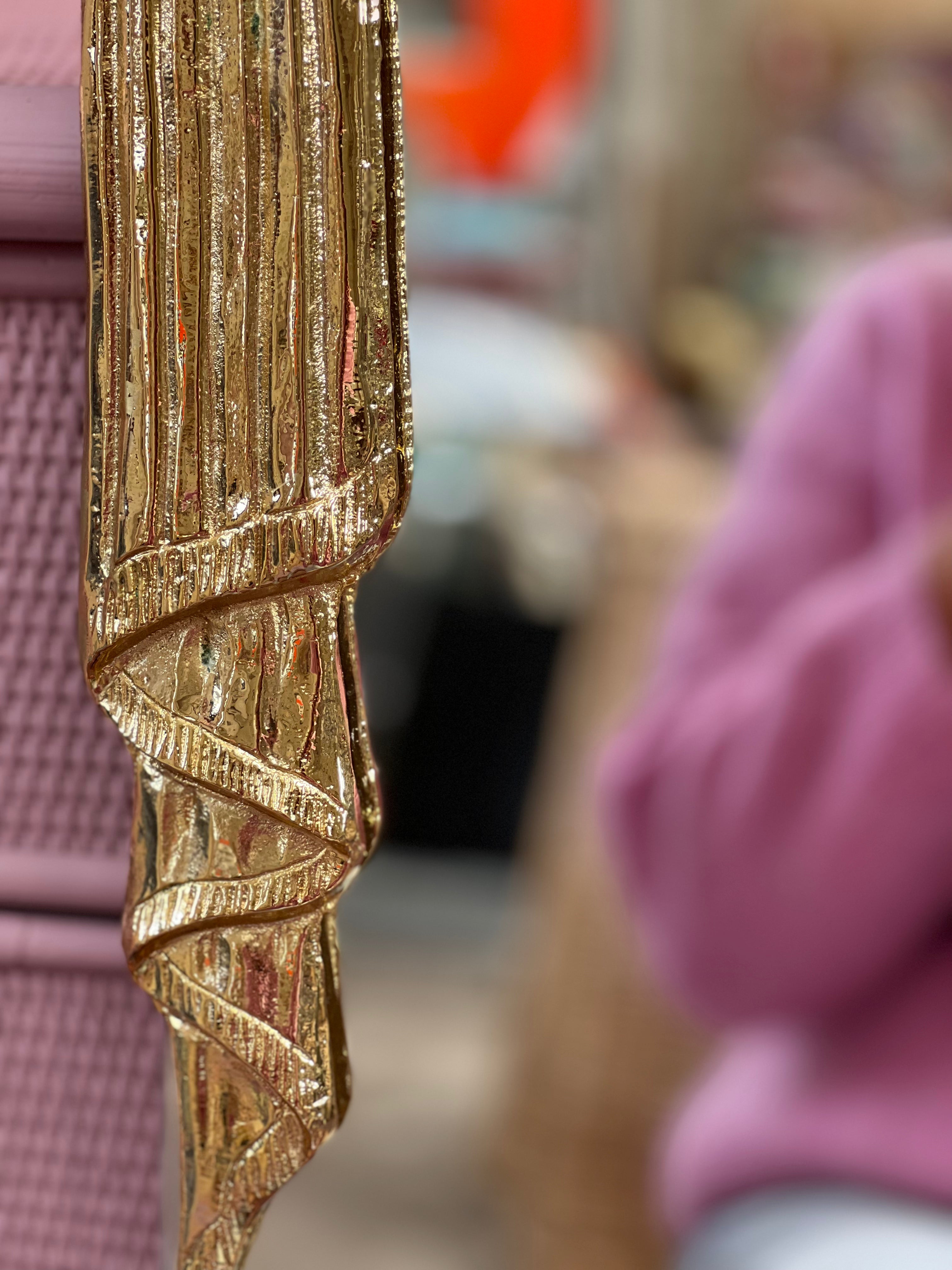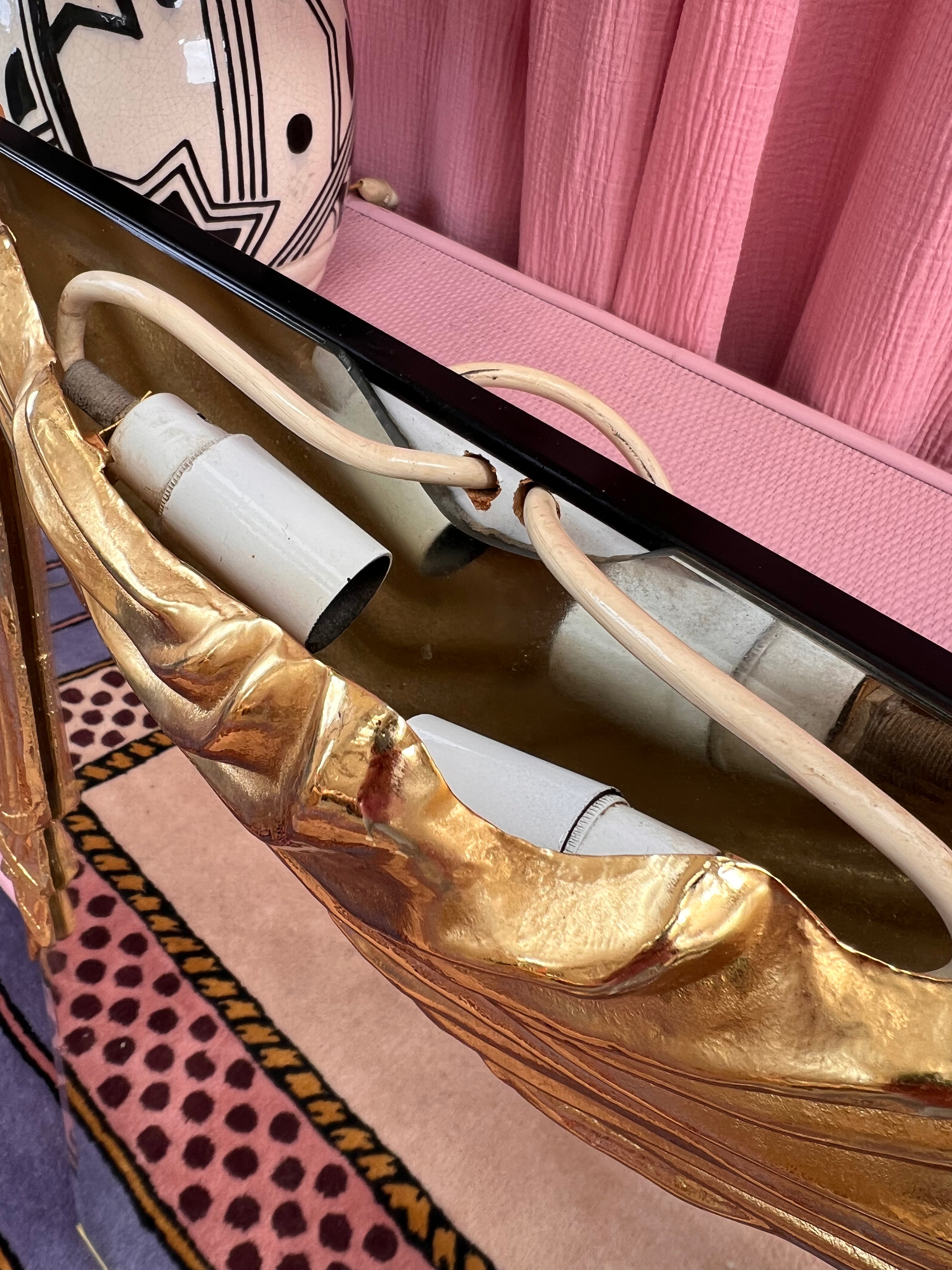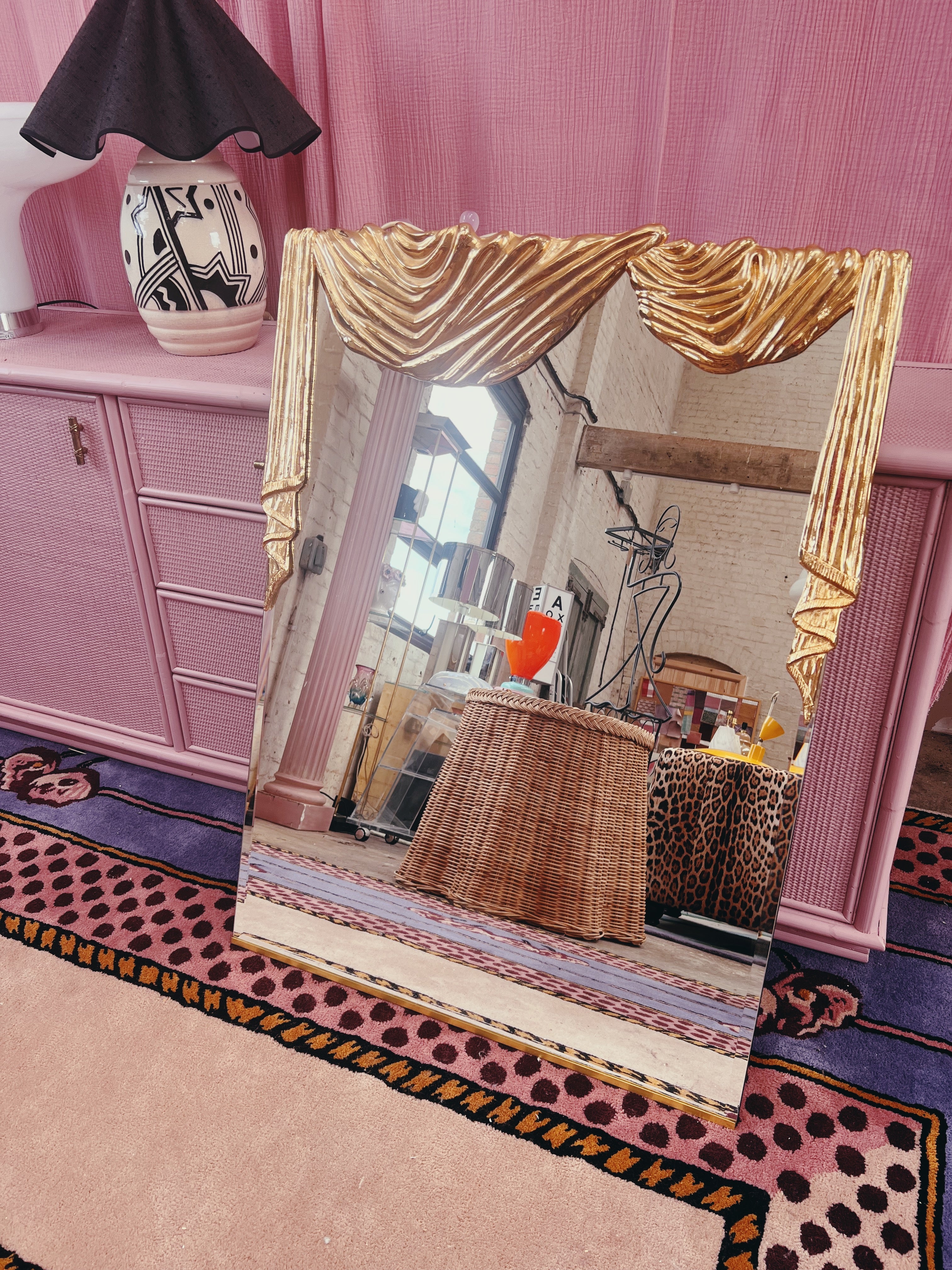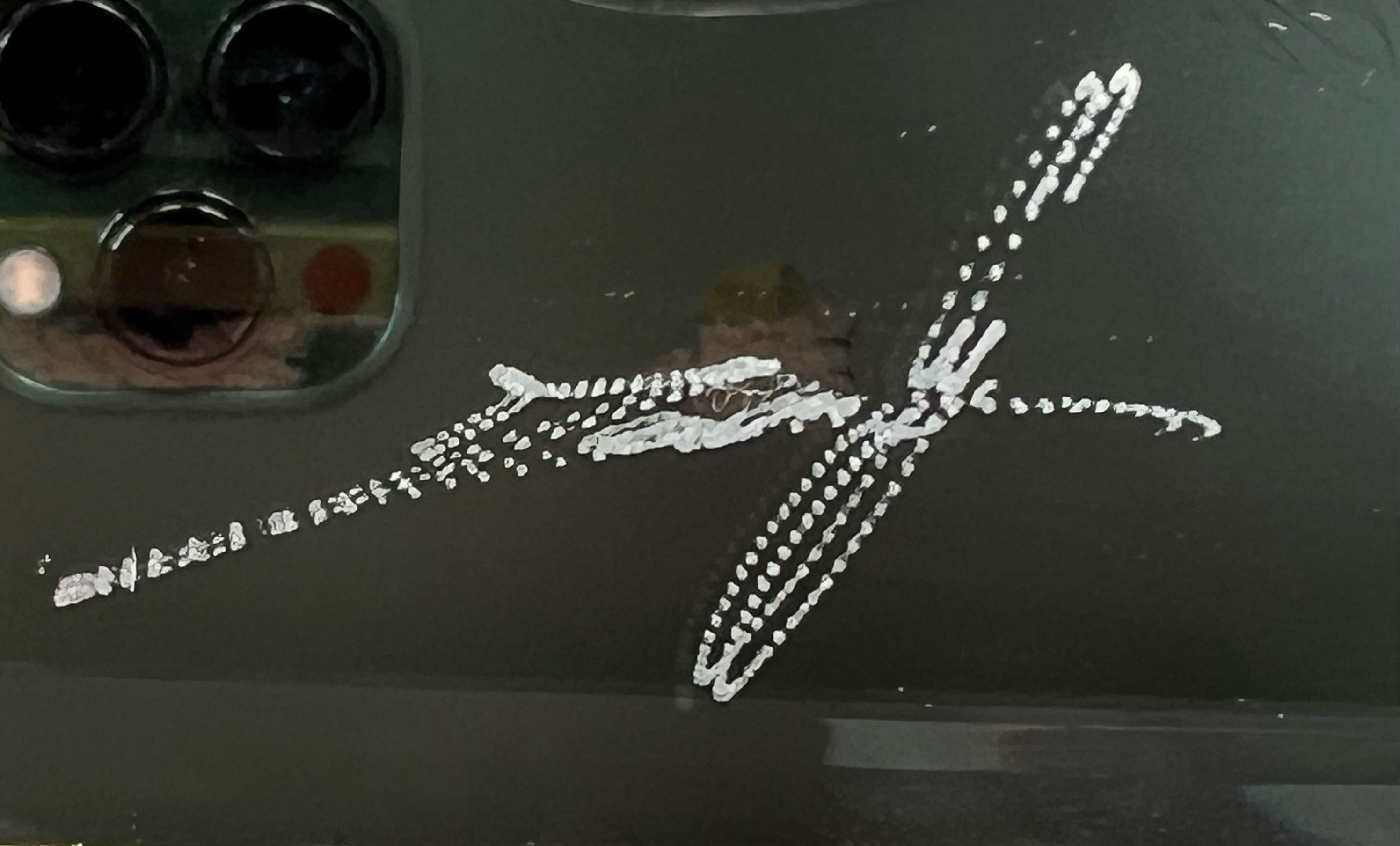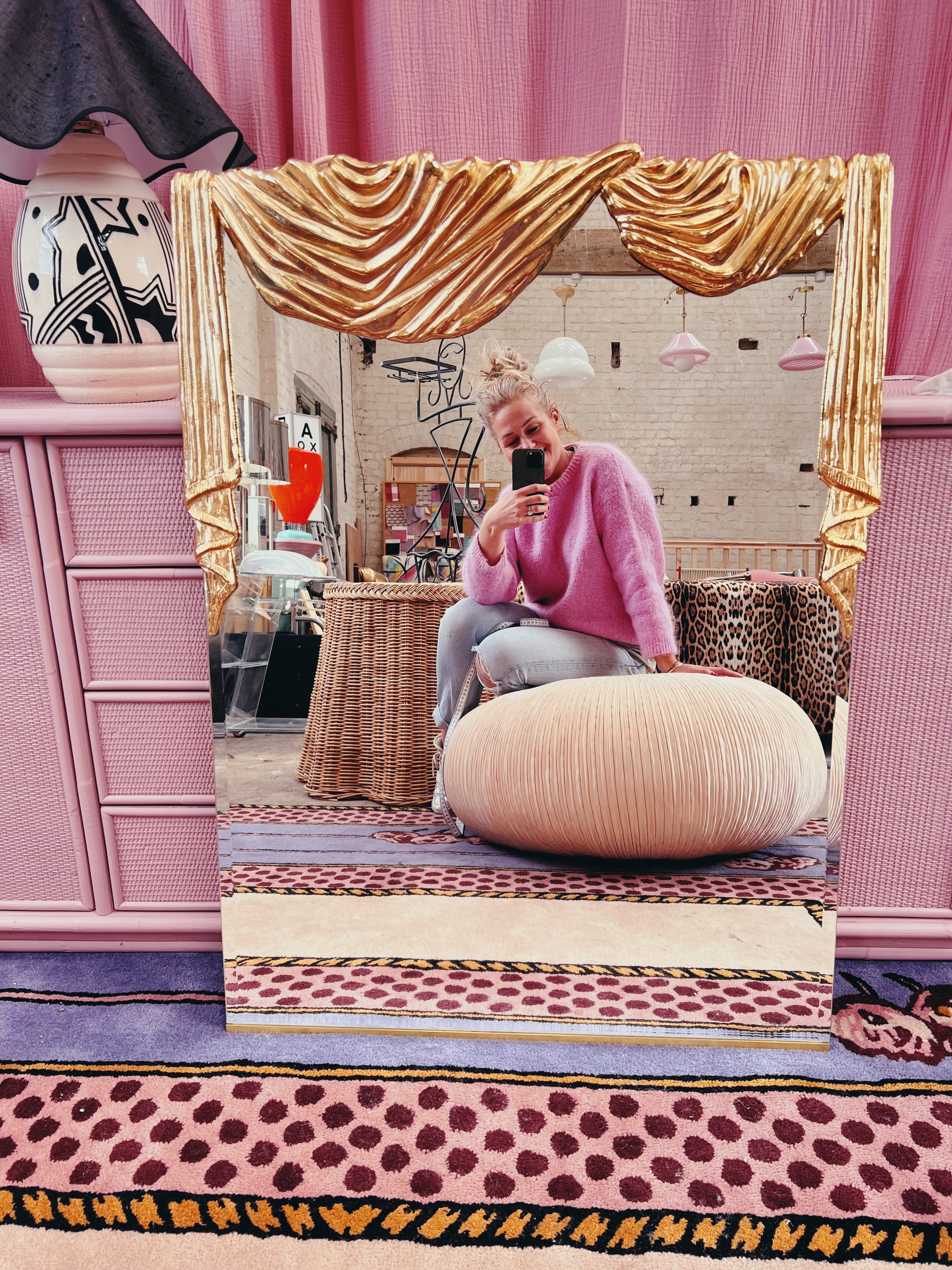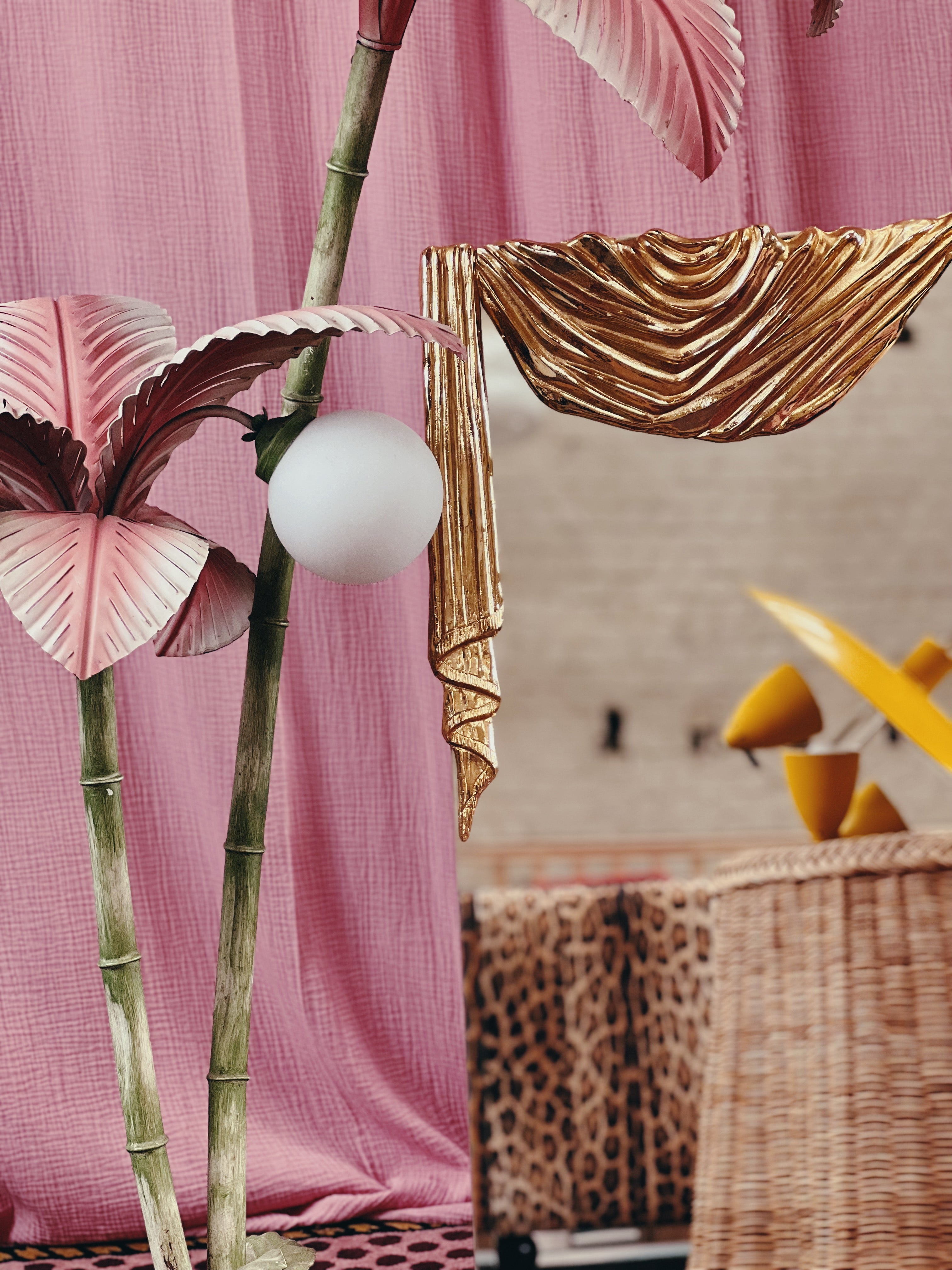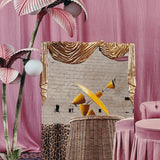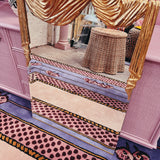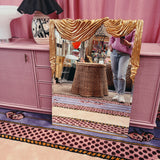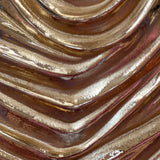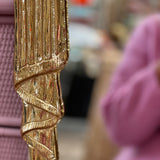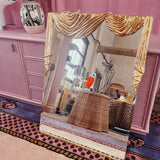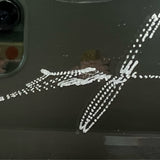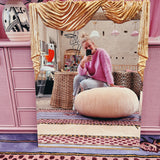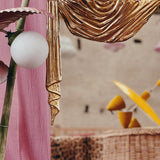 Italian 1970s signed gold plated drape mirror
The most wonderful Italian 1970s light up wall mirror. With its opulent gold plated curtain drape effect, this is most certainly a mirror that all your friends will want. Signed to the right hand side, sadly I can't make out who the designer is, but anyone who signed their work was of importance.

Originally purchased in Venice in 1972 and with the same family from new.

Very heavy. Has a hook at the back to secure to the wall. Two bulbs are placed under the largest draped section at the top which gives an up-lit effect.

Rewired and tested. If you prefer to add a plug, we can do this for you.

103 cm Height 
76cm Width 
10cm Depth 
---
Local pick-up available from our Sussex showroom
10% off your first purchase when you subscribe
Global shipping available
Italian 1970s signed gold plated drape mirror
ANEMONE FINDS
SOURCING SERVICe
Looking for source something specific? Lia works with leading antiques dealers across France, Belgium and Italy to find the best examples of vintage designer interiors. Get in touch with details of what you are looking for to be added to her sourcing list.