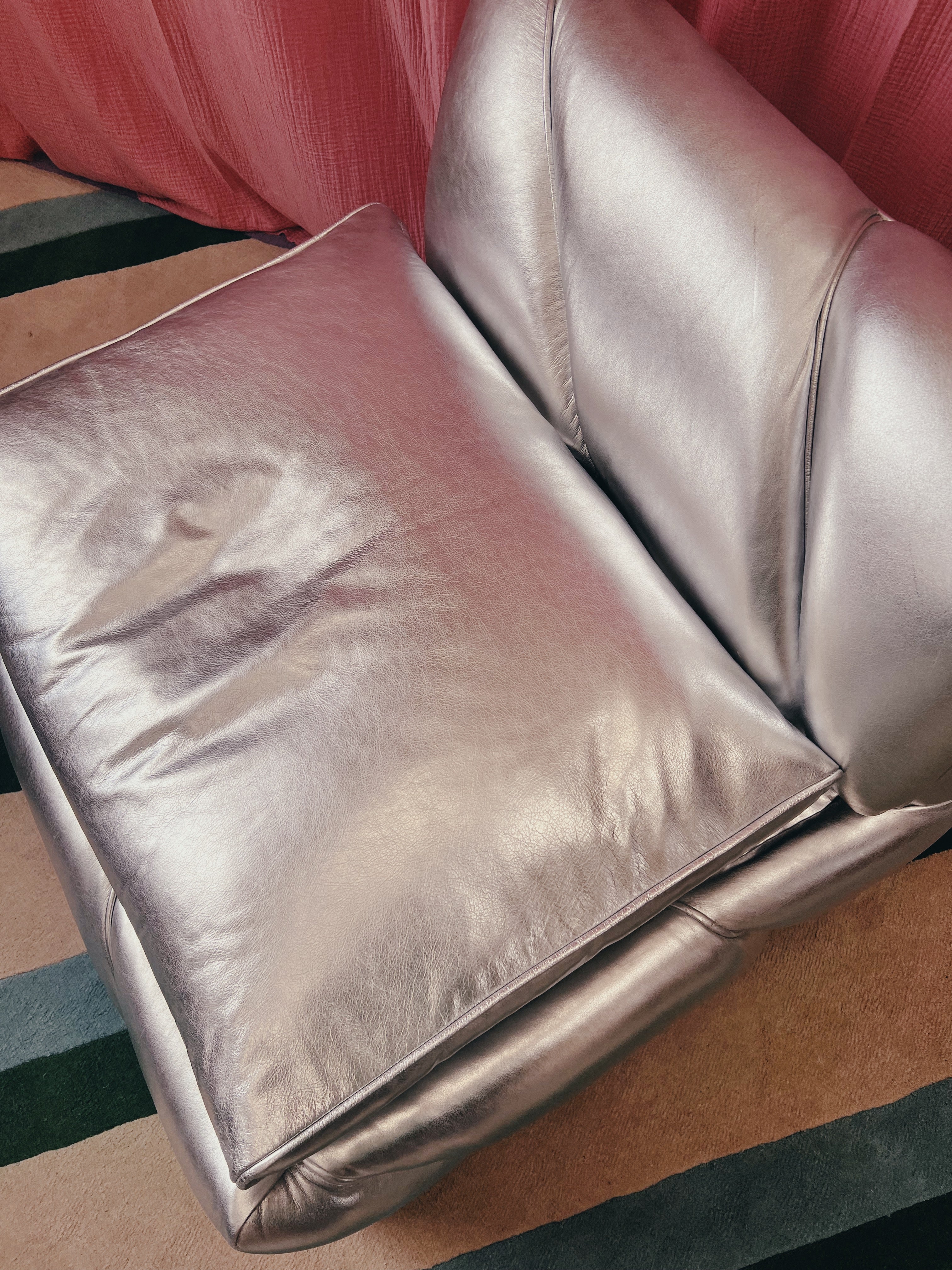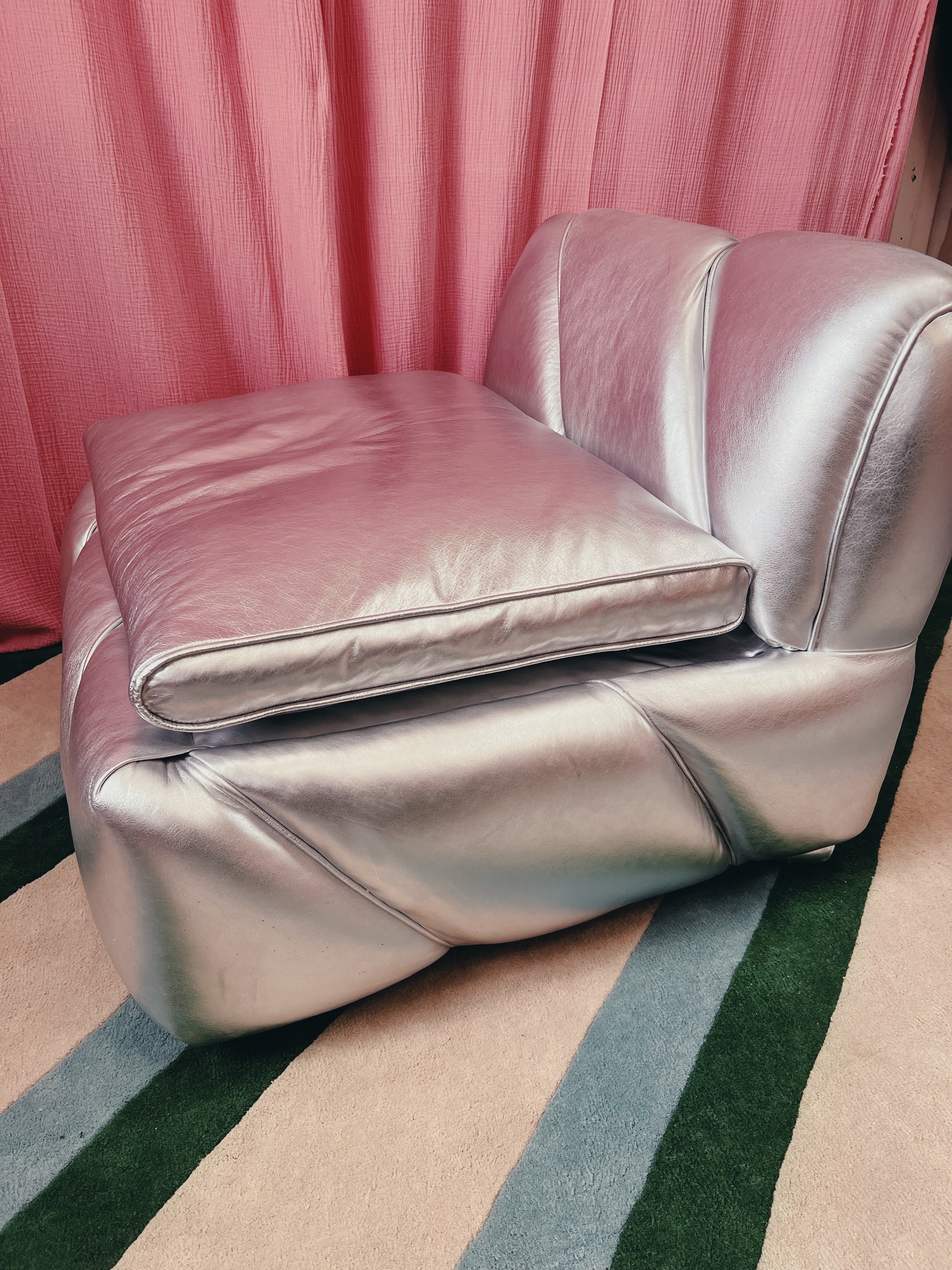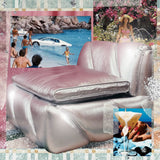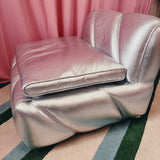 A whole year in the making.
Our ODISSEA chair. A single armless chair, in a luxurious Italian silver leather. Inspired by Lia's summers in Italy. Lia wanted to create a chair that reflects, a giant mirror!
When Lia first traveled to Italy alone at 5 years old,  she was mesmerised by all the people on the beach with mirrored card under their chins.
ODISSEA translates to odyssey ~ a long and eventful or adventurous journey or experience. 
Italy 1986 the first year Lia travelled to Italy alone. 
Solid oak frame, leather bun feet. Made to order. Allow 4 weeks. Limited edition. Each chair will be numbered. 


*Prototype available for immediate dispatch ~ note listed price is for the prototype only* listed price will be £4695.

90w
85d
46 seat h
72 back h
---
Local pick-up available from our Sussex showroom
10% off your first purchase when you subscribe
Global shipping available
ANEMONE FINDS
SOURCING SERVICe
Looking for source something specific? Lia works with leading antiques dealers across France, Belgium and Italy to find the best examples of vintage designer interiors. Get in touch with details of what you are looking for to be added to her sourcing list.